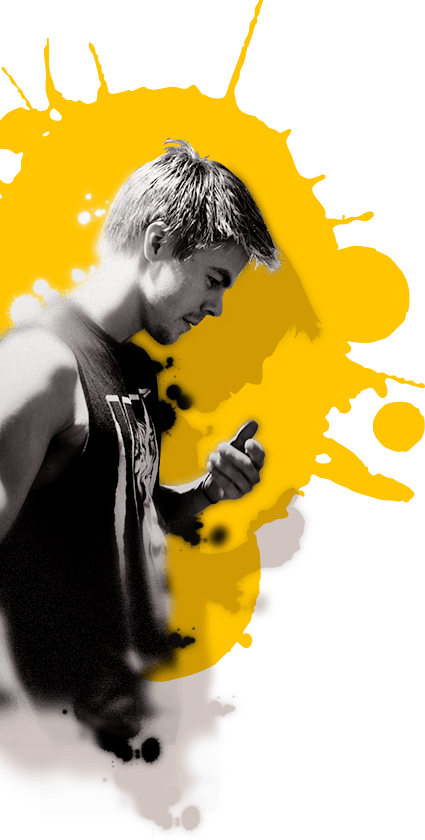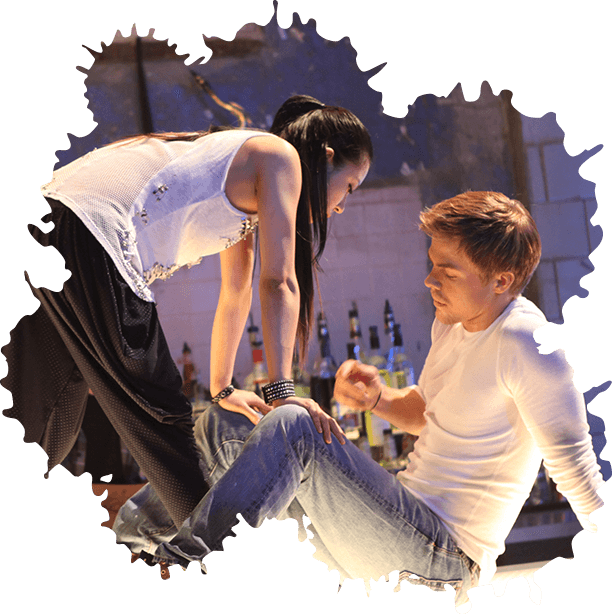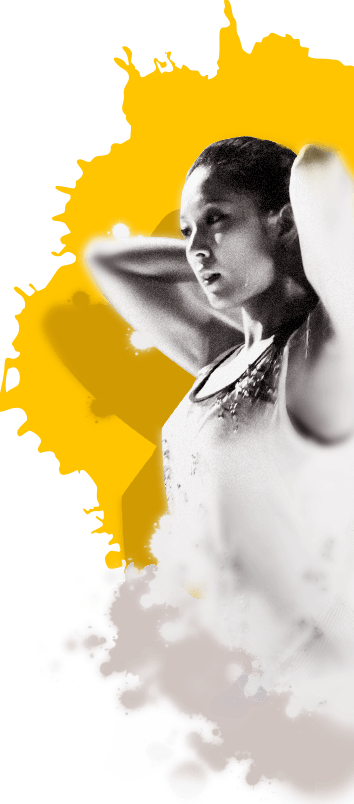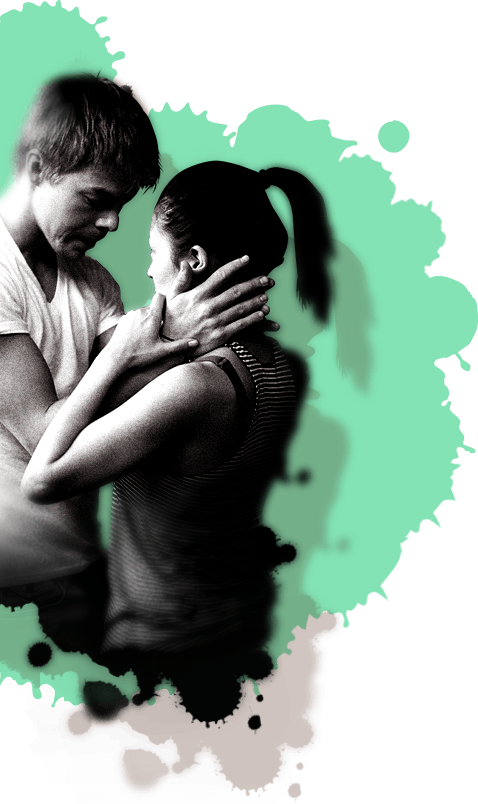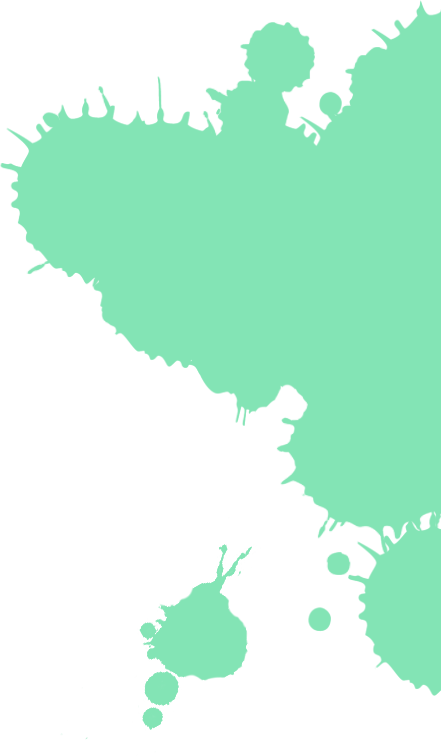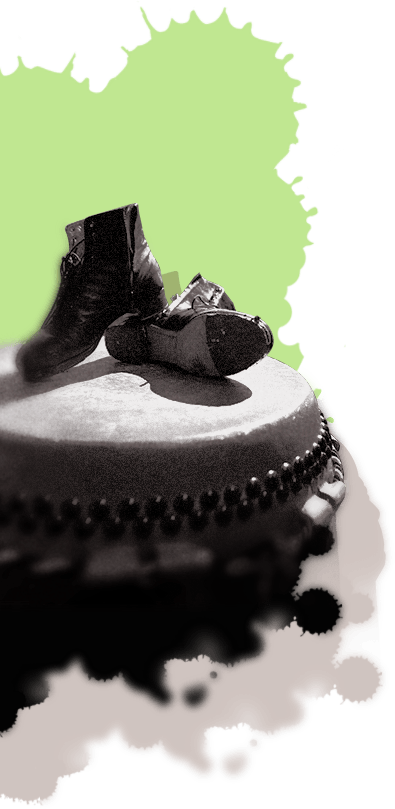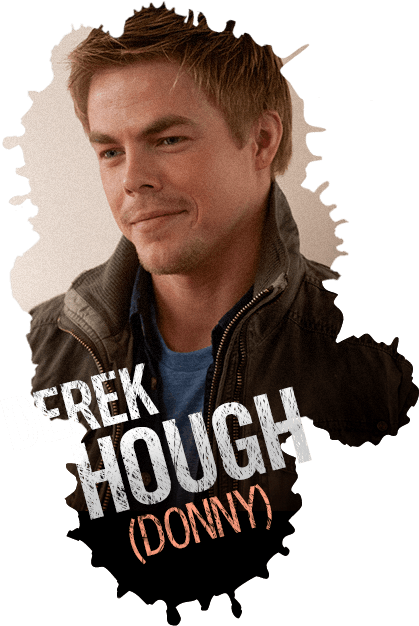 Found his way to the top, both through his moves and acting chops
A multi-talented entertainer and five-time Emmy nominee, and 2013 Emmy winner for Outstanding Choreography, Derek Hough marks his feature film debut with MAKE YOUR MOVE.

Hough, the only five time champion in the franchise history of the hit ABC show DANCING WITH THE STARS, started dancing at age 11 in his hometown of Salt Lake City, Utah. Just one year later, he moved to London to live and train with the top dance coaches in the world and attend performing arts school where he studied theatre, music and dance.

Hough performed in London's West End where he starred as the male lead in the critically acclaimed stage version of "Footloose," was one of the featured dancers on the DANCING WITH THE STARS Tour and a choreographer on the BBC (UK) hit show, DANCE X.

With celebrity partners on DANCING WITH THE STARS that have included Lil' Kim, Shannon Elizabeth, Jennie Garth and champions Nicole Scherzinger, Jennifer Grey Kellie Pickler and Brooke Burke, Hough is best known for his innovation and daring choreography on the show. His work has brought him Emmy nominations and inquiries from the film and music world regarding his dance knowledge and ability.

In addition to choreographing the hit music video "Parachute" for British popstar Cheryl Cole, Hough performed live with her on her 2010 concert tour in England and France to rave reviews and standing ovations.

Hough and his sister Julianne have partnered with Starz to develop BLACKPOOL a series that takes a look at the competitors of the annual ballroom competitions that occur in Blackpool, England. The Houghs will serve as executive producers and head choreographers.

Hough's professional ballroom accolades include World Under 21 Latin American Champion, Two-time Open British Champion (Blackpool), Two-time International 'Open to the World Champion' and Two-time US Open Champion.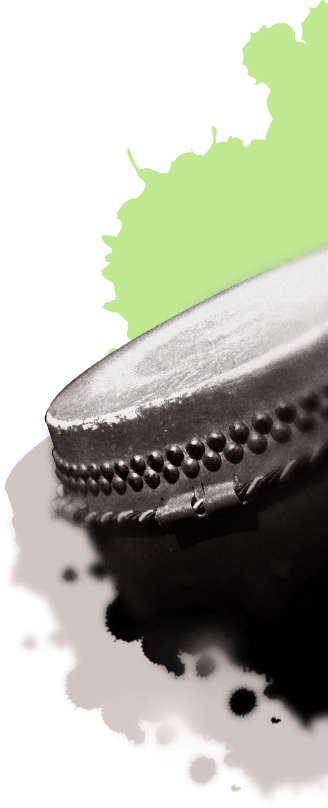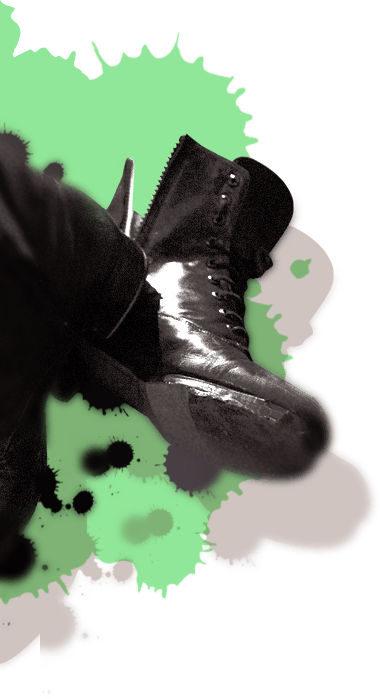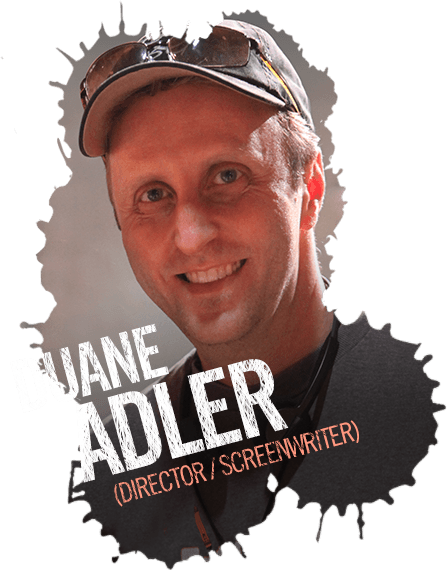 Reinterpreting life through his lens, Adler has written two of the highest grossing teen romance films of all time
Duane Adler has earned a reputation as one of Hollywood's top writers of edgy, music driven drama. His directorial debut MAKE YOUR MOVE, an international dance/romance starring Derek Hough and Asian pop superstar, BoA, uses elements of live musical performance & dance, and builds upon the dance genre and Adler's previous work. Adler has written two of the highest grossing teen romance films of all time in SAVE THE LAST DANCE (Paramount) and STEP UP (Touchstone). The STEP UP franchise has grossed over $550 million in theatrical box office worldwide to date, with a new sequel slated for a late summer 2013 production.

Adler was born in western North Carolina, and resided throughout the South until halfway through high school when moving to the Maryland/D.C. area. He went from rural schooling to an urban education, attending six schools from freshman year through senior graduation. "I wouldn't change that experience for anything," he says, "it gave me a diversity and flexibility to life." That flexibility has shaped his interest in telling fish-out-of-water and underdog stories, where characters are inspired by love and must fight to overcome personal and environmental obstacles. "Audiences find these stories inspiring, because they see versions of themselves reflected back. I always did when I went to the movie theater as a kid." Adler went on to be a graduate from the University of Maryland, College Park.

While neither a musician nor dancer, Adler's interest in music and dance began at a young age, when he "grew up on MTV, back when music videos were that generations' Gene Kelly and Fred Astaire and Ginger Rogers musicals." He was drawn to those short form videos that told stories through the use of dance. "If I could be either a musician or dancer, I'd do it," he says, "the films I'm part of are a way to share my love of these truly international languages. Every culture dances, every culture creates music."

Adler's other screenwriting credits include VH1's telefilm, THE WAY SHE MOVES, nominated for Outstanding Made for Television Movie at the 2002 ALMA (American Latino Media Arts) Awards, and MAKE IT HAPPEN (The Weinstein Co). Duane has several projects in various stages of development, including a music drama with State Street Productions and Universal (George Tillman, Jr. directing), a rock & roll based drama series with Richie Sambora, NORTHERN LIGHTS with producers Dean Devlin and David Ellison, an original musical with Island/Def Jam records, and two directing projects that include an India-themed dance/musical and a gritty New Orleans music romance, both of which he has written. He has also penned projects for NBC, Fox TV, New Regency, Focus, Dimension, and Revolution, among others.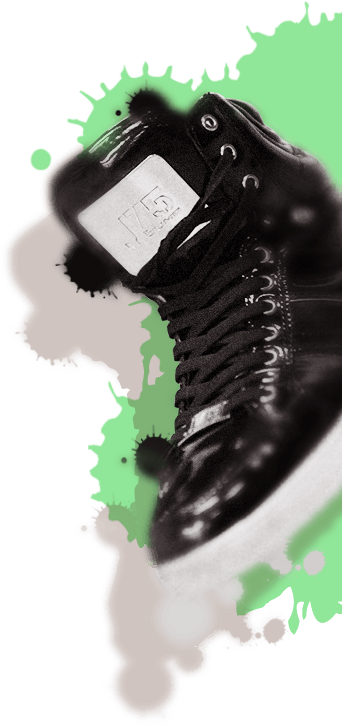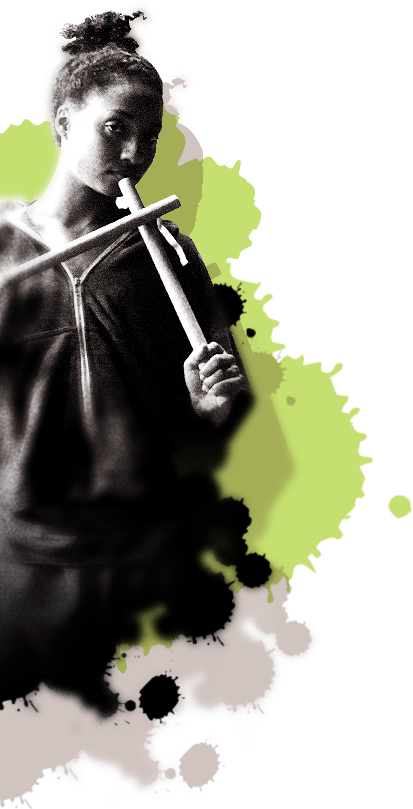 SOUNDTRACK
1. Light up This City - Candy Coated Killahz
2. Say Yes - Jessica of Girls' Generation, Krystal of f(x) and KRIS of EXO-M
3. Let Me In - BoA & Michael Corcoran (Duet)
4. You Found Me - Shannon La Brie
5. Cobu Love Theme - The Outfit (feat Tasha "Dash" Schumann) / Cobu Girls take Static - the Outfit (produced as one track)
6. Drummers Beat (Bionik Remix) - Herman Kelly
7. Runnin on Empty - TVXQ
8. The Road (Finer Things) - NOLA Fam (Feat. Nicky Da B)
9. Brooklyn Kings - The DeeKompressors
10. From Lust Til Dawn - f(x)
11. Simple Simon - On Fire Music (Rusko)
12. Cheap Creeper - Girls Generation
13. Catching Shadows - Felicia Barton
14. Now We Know - The Outfit
15. Breathing Love - Melodye Perry
THE SOUND
A symphonic melting pot of live jams, pre-recorded sounds, dub-step, Taiko drums and hip-hop beats
New Orleans and Brooklyn were musical touchstones for Music Supervisor Joel C. High and his team Michael Corcoran and Eric Goldman. "We wanted something endemically New Orleans beat. Eric brought in rappers from New Orleans and a New Orleans bounce artist and others to get a French Quarter feel. We wanted our New Orleans sound to be authentic." There is also a song by the Brooklyn Kings that plays when Donny first arrives in Brooklyn. It is a song that celebrates coming into town and is an introduction to Brooklyn and all the different neighborhoods.

MAKE YOUR MOVE is a blend of live music, pre-recorded sounds, dub-step DJs, Taiko drums, tap and hip-hop beats. This symphony of sounds sets the music apart. In most dance movies we take existing songs, add the choreography, and in post-production change things up but, MAKE YOUR MOVE was a different experience. It was a more organic and collaborative experience. Duane states, "All the songs were created just for the movie. We didn't want to pick a song that was popular and add to it. We wanted the songs and the dancing to move the story along. We wanted the audience to have an emotional connection to the music."

It was a true collaboration between the music team and choreographers on the dance tracks. The music team would send a raw track to choreographers and they would go into rehearsals realizing the track was missing a bar or a beat or needed to have a pause somewhere. Napoleon would take a track and edit it a bit, add beats and pauses and send it back to them. Then they would stay up all night to work on the new track so it could be ready for the next day.

One of MAKE YOUR MOVE's producing partners, SM Entertainment, also opened their whole music catalog to Joel's music team. They got seven new songs or new renditions of those songs from their big artists, including BoA.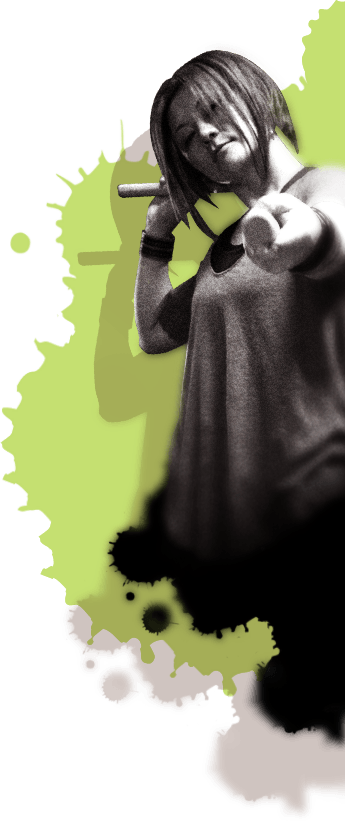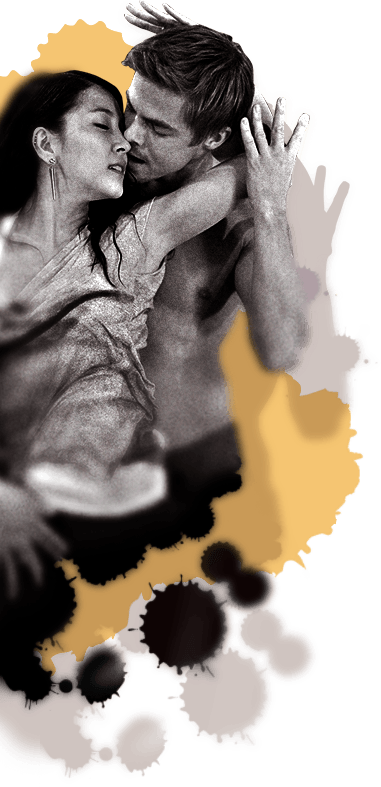 Borrowing from K-pop, tap dance, Taiko drumming and hip-hop, these moves explore classic themes with a fresh eye
To bring the unique dance styles and collaborative feel to the big screen in MAKE YOUR MOVE, Adler brought in Napoleon and Tabitha Dumo, also known as Nappytabs to help create the feel and the story. Napoleon and Tabitha have worked on such successful shows as SO YOU THINK YOU CAN DANCE and AMERICA'S BEST DANCE CREW, as well as with pop icons as Jennifer Lopez, Madonna, Prince, 50 Cent, Nikki Minaj and Christina Aquilera. Napoleon explains, "It was a different way of working than we normally do. Once we decided on what we thought the tone of a scene was we would then create a template track for the music so we could show the producers where we wanted the movement to be. The music producers would bring to life what I wanted to create in the dance. We would go back and forth with the producers on how to create the tone for the movement. It was a collaboration."

They set out to make something new and fresh, something the whole production team understood, Napoleon explained, "With this film we took big chances and we did not know how it was going to work. In this industry we are in there is not a lot of people taking chances, they want what is already out there. Duane, Robert and Eric were always willing. They were willing to take a chance. Plus, K-pop is ridiculously popular right now. There is so much inspiration recently from the K-pop world and the music videos. They are ready to try something new and take a chance."

Adler continues by describing his process in combining different elements of dance, and culture to make this film truly unique and stand apart from other dance films, he explains, "Often in a dance movie you will hire regular dance crews. With this movie we wanted to create something new, a fusion of styles. We wanted to create crews from the bottom up. We wanted the dancing to feel and be really exciting and unique." Adler continues, "When I was exploring a new dance film idea I was thinking of tap and something Asian. East meets West. One day sitting at my computer I googled 'tap' 'funk' 'dance' and 'Taiko' and discovered the COBU crew based out of NYC who married tap dancing and Taiko drumming. They are an all girl Japanese American crew. So, I contacted them and we met to figure out how we could incorporate what they do into a dance movie. I talked a long time to the group's founder, Yako Miyamoto. I wanted the movie to be multi-cultural. So I used Yako in the movie and had her pick her strongest drummer. She also trained the girls for the film. I wanted a multi-ethnic, hip-hop, tap dance crew that had the Taiko drums as the rhythm."

D'umo saw this as a great challenge, "We never worked with Taiko drums before never seen it at that level of COBU and their combining with tap, made for different stuff. Taking it a step further and fusing tap to dub-set was the oddest thing we could think of doing. We used a New Orleans jazzy horn and mixed it with dub-step and it looked and felt more original. We used it for a scene where Donny, Derek's character, wanted to say 'I can do this differently and better than any one else has done before.' Combining drumming with tapping, and tapping with hip-hop, and hip-hop with contemporary really gave us no boundaries."

Working with the stars Derek Hough and BoA, gave the director and choreographer an opportunity to explore these dance genres in an intimate way. It was important that the actors were willing to try new things and Adler explains, "I couldn't have asked for more from Derek and BOA. They both worked so hard, learning knew things. BoA was not a tap dancer or a drummer. Derek had not worn tap shoes in 10-12 years. The only time he had to practice was at eleven or twelve at night. He would rehearse after working on Dancing With the Stars all day."

He continued, "The first time Derek and BoA danced together, BoA had never partner danced before. When Derek walked in he took her hand, she shivered and took it away. She said, 'No one ever touches me when I am dancing.' We had one week of soft prep, which we needed for Derek and Boa to be in a studio together. English is BoA's third language. She sings and speaks in Korean, Japanese and English. Dance and music are an international language. After a week of rehearsals Derek and BoA were speaking the same language."

"The dancing with the two stars was also really collaborative. Derek had never done a lot of hip-hop and tap and BoA does a lot of hip-hop but she never partnered. BoA would help Derek understanding the technical movements of hip-hop and he would help BoA how to partner. But the dancing itself was different than what they were both used to. It was lyric mixed with hip-hop mixed with contemporary and some ballroom stuff but not partnering of hip-hop in how they were used to dancing. We made it something else, something completely unique and different. They helped each other, it was new for everyone," said Napoleon.

He continued, "There is no dance battle in this movie, it is essentially a love story." We would not just take Derek and do whatever we wanted. We had to have the dancing make sense to what the characters are doing and feeling." Tabitha added, "You have to think visually. How would a couple act in that situation? How do the characters explore their romance through dance."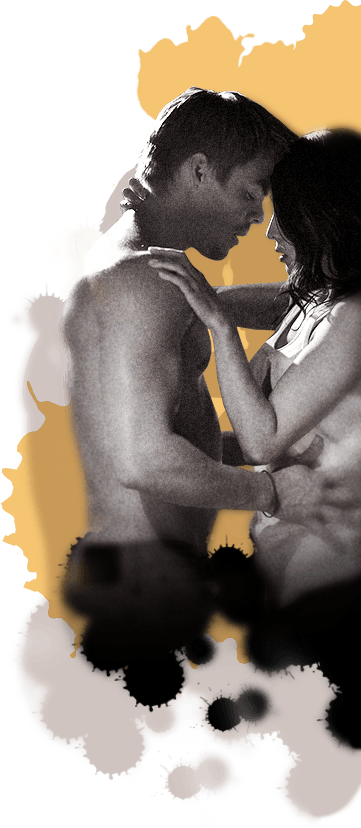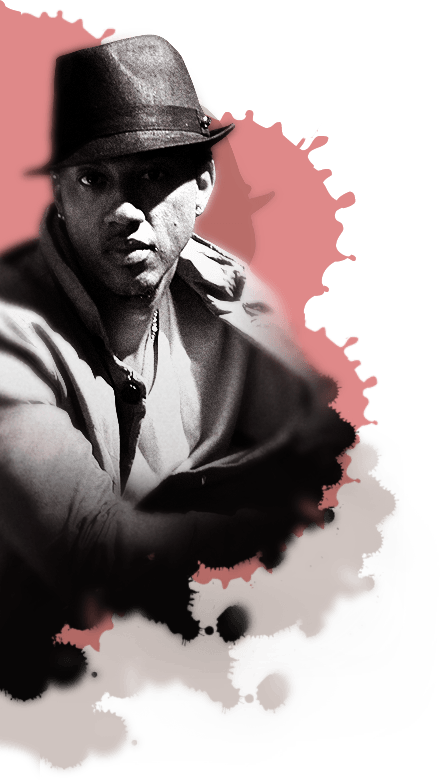 MAKE YOUR MOVE speaks to a new generation of audiences through dance, music and love. Written and directed by DUANE ADLER, writer of two of the top grossing dance romance movies of all time, STEP UP and SAVE THE LAST DANCE, MAKE YOUR MOVE tells the story of Donny (DEREK HOUGH) and Aya (BoA), aspiring dancers who have one shot to make their move.
The music is pumping, the dance floor is moving and Donny (DEREK HOUGH) stops when he sees Aya (BoA) performing with her hip-hop Cobu crew on stage at Static, the hottest underground club in New York. They come from two different worlds, but they speak the same language - dance. Against all odds, they come together and show the world what they've got.
Tap dancing on the street for small change after serving time for petty street cons, DONNY (DEREK HOUGH), knows he has to make a change. He knows his only way out of trouble is to leave New Orleans and head for New York where his older "brother from another mother," NICK (WESLEY JONATHAN), owns one of the hottest underground clubs, Static.
Static, once run by best friends and partners, Nick and KAZ (WILL YUN LEE), comes alive at night with dancers and performance artists from around the world. When Kaz breaks with Nick and opens rival club Oto, funded by MICHAEL (JEFFERSON BROWN), a sleazy Wall Street businessman who is obsessed with his sister, AYA (BoA) a performer at Static, the whole dynamic changes. Michael promises to help Aya get a visa to stay in the country in exchange for an exclusive contract to perform at the new club. Aya refuses him and goes her own way.
Now, Nick and Kaz are competitors and Aya needs a place to perform with her crew. She goes back to Static and secretly takes the stage where Donny is mesmerized by her performance. Joining her after the performance, they dance together as if they've been doing it their whole lives, until their brothers come between them.
It doesn't take long for the Donny and Aya to find each other, and their love, on the dance floor. Aya and Donny now have to choose between their family ties, their love for dance, and each other. They must make their move.
MAKE YOUR MOVE stars international dance sensation Derek Hough (Dancing with the Stars) along with Korean popstar BoA, in her first English language feature film leading a cast of talented actors, dancers and artists in this classic dance romance, with a unique twist. Written and directed by Duane Adler (STEP UP and SAVE THE LAST DANCE), the film features choreography by Napoleon Dumo and Tabitha Dumo (SO YOU THINK YOU CAN DANCE and AMERICA'S BEST DANCE CREW).
The film is produced by CJ Entertainment (Snowpiercer), S.M. Entertainment and Robert Cort Productions (SAVE THE LAST DANCE). Additional support and resources provided by the City of Chicago
link
and Sterling Law Offices, S.C.
link
. MAKE YOUR MOVE opens April 18, 2014. Running time is 110 minutes.